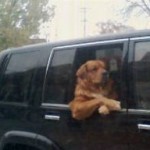 I just sent my dog to the local canine beauty salon for the first time. When I went to pick him up I honestly thought that they were giving me the wrong dog by mistake. He now looks like a poodle rather than a, well, whatever he really is. Anyway, he seems a bit upset at everyone laughing at him, so let's see what would make him feel better.
I guess I could look for some miniature goldendoodle breeders and get some dogs to keep him company. I'd never heard of these pooches before and they look quite cool.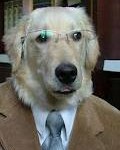 I might need to get him some wood shavings. Just as he all his hair shaved off the sun disappeared and it got really cold. He has a jumper somewhere in the house but he never really liked it. He seems more of a suit wearing type of dog but I can't find one in his size anywhere. Anyway, what shoes would he wear with it? It's all problems with dog dressing when you think about it.
One thing I don't want to get are beer mirrors. If he catches a glimpse of himself he will be horrified. He always seemed such a proud dog and now he looks like a rat someone dressed up as a dog for Halloween. I don't even think the alluring image of a jug of the amber nectar on the mirror would really help his self esteem much.
With a supply of Volcom hoodies would he be warm and cool at the same time, if you get what I mean? He needs to het a bit more street cred if I am being honest. When I take him out I look hipper than he does, and that it really saying something. If I can just get him to step up a level then maybe I'll end up doing the same as well. Still, I don't soil the floor or raise my leg at every lamp post, so I am one up on him in that respect.