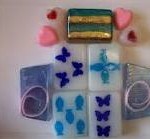 It is almost time to go on another exciting trip away somewhere. As usual, I am worrying about my documents, my dodgy stomach and, most of all, about the presents to bring back. Buying gifts for people is a tricky business. I once spent hours agonising over which woolly hat to buy my mum. She then never wore it once and I think I saw the cat sleeping in it the last time I visited.
So what could I buy before I go to make my life easier?
Some soap making supplies could come in handy, couldn't they? The only problem is that it might be a gift which sounds out the wrong kind of message. Can you imagine someone taking the hump and thinking that I am calling them dirty?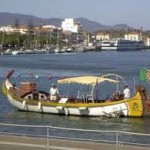 I guess I could look at some boat auctions for the ideal gift. My dad used to always take about a boat a friend had, which he called the banana boat. I have no idea if it was  ellow or shaped like a banana and I have never thought to ask. Anyway, maybe I could look for some sort of a banana boat so that he finally has one.
I have an aunt who really needs some eyeglasses repair. She has this habit of dropping her glasses or leaving them in places where she will later sit on them. It's not the most exciting  gift in the world but it is pretty useful. At least she will recognise now and won't call me Bill or Tina when I turn up at herehouse.
What about some clubwear dresses. I have another aunt who is living a second adolescence and who was spotted in the disco the other night. I think this is great but the problem is that it can be hard for a middle aged lady to get her nightwear attire right. It could be time for her to try out a slinky black number and see how it looks.