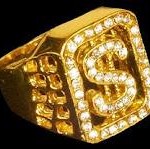 I have never been a fan of bling. I once wore a ring which reflected the sun at certain hours of the day but maybe now it is time for me to start spending some serious cash on looking cool.
I think I will start with some zebra seat covers. Are these cool or what? I would be very happy to drive around with this kind of seat in my car, and my daughter would be even happier. I guess all I need to do it upgrade to a gold plated Hummer now.
Will a Virgin Mary statue make me cooler? I only ask because my wife wants one. Here in South America they are pretty religious and a lot of people put a little shrine in their garden. My wife likes the idea of doing this and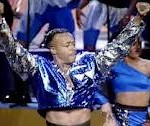 I don't really mind to be honest. It isn't something I have always wanted but I have nothing against the idea as long as she doesn't start crying or something and I end up with thousands of pilgrims in my back garden taking photos of her.
Are Hermes watches expensive enough to be classed as bling? I have no idea about the watch industry, as I haven't worn one in about 10 years. Actually, since I left Scotland I have never felt the need to have the time on my wrist. Maybe it is time to get another one as frankly I am a bit lost most of the time. I have tried to learn the time from the sky and the position of the sun but it is all a bit of a mystery. The upside of this is that I have started eating my lunch at 10 in the morning and going to bed as soon as the sun goes down.
Finally, I need some leather recliners to make me relax in style with a champagne cocktail at the end of the day. I think I mentioned the other day that my fake leather chair is broken so it is a good time to get a new one and increase my street cred a bit more.