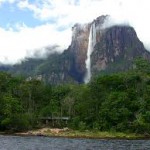 I got a bit depressed this morning when I realised that I would never live out my dream of scoring a goal in a football world cup final. In fact, I might never score any sort of goal at football again as the last one I scored came about 8 years ago and eagle eyed viewers would have noticed that I used my hand to score it anyway.
As I like to slip further into depression at moments like this I decided to think about other things I will never do.
I'll definitely never use truck caps. In fact, if I don't hurry I might not even work out what they are. I think they might make trucks go faster or stop them breaking down but to be honest I am still not really sure and don't think I will ever be.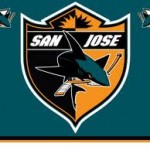 Will I ever drink a cup of Bvlgari Green Tea? I hope not, since its a blooming type of perfume. See, I am not as out of touch with the latest trends as it might appear. I once got given a trial bottle of this stuff when I bought a razor or something. My wife loved it and every single birthday and Christmas I go to the shops and ask how much it is. It is always too expensive so I buy something cheaper instead like a pair of earrings. It looks like I'll never buy a bottle.
I was kind of interested in Niagara detector sales, as i was beginning to think that I would never get to see the famous falls. I didn't realise that you needed a detector to find the place but it certainly adds an extra level of intrigue, nay mystique, to the whole trip. One set of waterfalls I will never see are the highest ones in the world. They are called Angel Falls and I once almost went there. It turns out there are very inconveniently located for the budget conscious traveller so I went to Peru instead, which was just that bit closer to me.
I will never see a San Jose Sharks game. To be honest, I don't even know what sport they play. Having said that, they might want to sign me up once they see me score the winning goal in the 2014 world cup final. You see, nothing is impossible after all.