Today I finally got to the end of my red tape adventures with the local immigration office. At the end of the interview they said that they would need to visit my house to check that I lived where I said I did.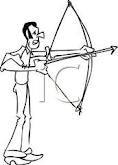 What I didn't expect was that every single person in the office would go to my house. I opened the door and was confronted by six immigration officials keen to peer in my underwear drawer and see what vegetables were withering in the bottom of my fridge. With this experience now over I will have a bit more free time now, as I won't need to spend several hours of every day standing in queues for forms and useless bits of information. What will I do with this extra time each day?
I guess I could get a portable ice maker and make some frozen water on the move. It is supposed to be coming up for winter but here it is absolutely scorching and an ice cube down my back would do me the world of good.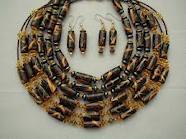 Maybe I could buy some safety footwear and do some…well, what exactly would I with it?  I guess I would need to do dangerous things to get my money's worth out of them. After all, there is no point in buying heavy duty shoes and then going tap dancing or for a game of tennis.
Another good option would be to look for archery courses. The only problem is that I am pretty certain that I would need to travel about a thousand miles to find one. I once had a go at a crossbow at a medieval fair near Dumfries (I lead an exciting life I know) and it was strangely thrilling. I had expected it to be a bit of a shallow experience but I really got caught up in ye olde atmosphere and almost stuck my arrow (is it called a bolt?) into someone's house.
I could finally find out how to use bead tools. When I was doing voluntary work in the rainforest a while back (no, not in Dumfries this time) a local artisan visited the reserve to teach us how to make stunning necklaces. As luck would have it I was on cleaning duties that day and the wheelbarrow tipped over with a whole pile of rotting food in it so I never got to find out the secrets of the trade.