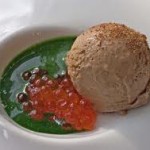 Phew! It was hot at the weekend and I really needed a refreshing ice cream. The problem is that I am a bit bored by vanilla, strawberry and all the usual flavours. Isn't it time we got some new flavours?
Would rice paper blinds be a good start? I guess this ice cream might be quite tasty but the biggest benefit would be that I could draw the blinds while I am eating it, so that no one could see me. My little girl tends to steal my ice creams off me, so this could be a useful way of stopping her.
I read about Keurig coffee maker problems and this got me thinking about why I have never, ever seen coffee flavoured ice cream. I have seen a waitress pour coffee over my ice cream (that was a shock) but I have never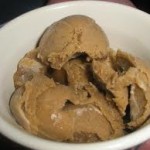 seen the cold stuff made out of coffee beans. Is there some reason why I have never seen this? I've just done a search online and it seems to exist so it seems weird that I have never seen any of the stuff.
If you think about the number of people involved in trout farming these days it makes sense that they look for new markets. There are only so many ways you can eat a fish so making it into ice cream could be a nice move. I just searched for trout ice cream on google as well and was astonished to find that it exists. What crazy fool could have come up with recipe? Some people really need to take a serious look at themselves.
If we are going to make some sabores latinos into ice creams then I'll have a couple of scoops of empanada flavour and another of dulce de leche. Actually, dulce de leche flavour ice cream already exists and it far better than any trout flavoured stuff.