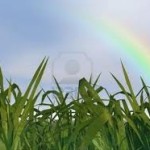 Now that the action packed, hazy, crazy festive period is over it is time to get back to real life.
What does this really mean? Well, it depends what real life is like for you but for me it means no more chocolates (sniff) and doing some work for a change. What could make this period more bearable?
First of all, I really need some outdoor chair cushions. Getting back into a reasonable working pattern isn't easy and if you can grab a quick lie down now and then so much the better. I love a good cushion I have to admit and if I could fill my garden with them I could. Can you imagine rolling about on a bed of plump cushions while looking up at the stars (or the clouds)?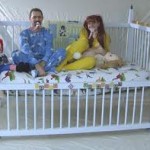 Speaking of gardens, the grass in mine is so high that my 2 year old daughter almost got lost in it the other day. The saddest thing of all is that I actually have not one but two electric lawn mowers in the garage. I thought the old one has stopped working so I bought a new one. Then my handyman uncle got the old one working again simply by plugging it in.
Wouldn't it be great if they made crib bedding for adults? I don't want to go back to the issue about lying down again but I just had a look at my daughter and she looks so comfortable in her crib. If I slept as well as she does then going back to working full time again wouldn't be a problem.
I would like some operable walls for my house as well. Because I work from home I lose a lot of time and energy going about the place to do things while I am meant to be working. When you work at home everyone else thinks that you are always free to wash the dishes or feed the dog. With moving walls I could adapt the rooms so that I was always in the one I needed to be in without moving.